I am not just a movie watching machine. I have feelings, and I have a girlfriend and family. Obviously I only stay in contact with those who choose to be on the internet in some form. The rest of them I haven't spoken to since 1994 when I first got AOL. I haven't picked up a phone since. Sometimes, I miss my mom, sometimes.
Well today I am going to feature some products by those who I know that also attempt to make a partial living on the internets. So check out these shops, their products are really good, I would not say that just because they are related to me in some way. I hate stuff like that I am a reviewer, and would not say the shit was cool if it was not.
First up is Creative Liberties. Hand made jewelery from my girlfriend. Stuff like these earrings right here. Those are folded origami squares. That are then treated to protect the paper and then mounted on silver earring posts with crystal beads. She has tons of stuff like this, that is way cooler than anything I could ever do. There is photo albums that have custom designs, more jewelery, clothing and just about anything else crafty. She makes a lot of different things you never know what will show up.
My sister and her husband run a T-shirt company called The House Divided. Political T-shirts that are far less boring than CSPAN 2. He is a Republican and she is a Democrat, they have shirts for both sides no matter how far you lean.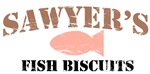 My sister also has another shirt company called Entertainment Tees. These ones are about movies, TV and the such. As seen here by my favorite design Sawyer's Dish Biscuits. There are lots of other designs with more coming all the time. A 24 one was just added in the last couple days or so.
So there it is. All the people I know that sell stuff on the internet. Check them out, they might have something you like. Also if you lose this post, they will be right in the sidebar. Under blogroll. So you can always come back and buy more stuff.