Ahhhh Valentine's Day. A day where us guys get to do whatever our girlfriends want and show them just how much we appreciate them. Sometimes it's a tennis bracelet, or perhaps a sunset sail on your personal yacht. Others go for the much more loved and appreciated Dinner and a Movie. A tradition that has stood the test of time, and still is The Reviewers favorite pastime. Now if you are planning a night in with a cute DVD, or if you are planning a night out, but want to set the Valentine's Day mood the weekend before, The Reviewer is bringing you his best Valentine's Day Movies list. Add these to your queue today for delivery by V-day.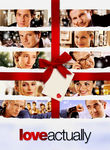 Love Actually is going to be at the top of my list. It is almost the perfect Valentine's Day movie. Only it takes place during Christmas time, but aside from that. This movie is perfect. It is amazingly well written, has multiple story lines, is cute, funny, sad, and sexy. Has a huge all star cast and I think is probably one of the best romantic comedies ever made. This one got 5 stars when I wrote my original review on it, and is one that is in my personal DVD collection. If you have not seen Love Actually it comes in as The Reviewers #1 Valentine's Day Rental.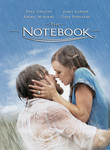 The Notebook, is a slightly heavier affair. It is not a comedy. It spurrs up a lot of emotion. It has a lot of sadness and those types of feelings that sort of pull hard on you and could even have a tear of two coming. Be warned of this one if you are looking for something for V-day that is more fun. This movie is powerful and amazing and the perfect love story, if you have a powerful relationship that you think is going to go the distance this one is for you, but it can be too strong from some, especially those just starting out.
You probably forgot about this one, or maybe didn't even knew it existed. If you are looking for the anti-valentine movie, with that horror flair, you might want to check out Valentine. A horrible horror movie, probably shouldn't be on my list, but it is in that so good it's bad list, and with the name and theming all around Valentine's Day, it could be the perfect anti movie you have been looking for. Buffy and Angel fans would be interested to know that David Boreanaz is in it too.
Better Off Dead is one of my top 10 favorite movies of all time. An 80's high school movie, with jokey jokes, and a animated dancing hamburger scene. It is the ultimate romantic comedy of the 80's. Arguably John Cusack's best role. This one is funny, cute, and sweet. It is not the most romantic of the list, but if you are looking for something funny, that you might not have seen and love the 80's this is a great choice.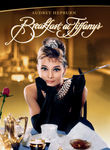 Guys, this is the smooth play right here. Not flashy or overly Hollywood. Brining out Breakfast At Tiffany's is a smooth move. A classic romantic comedy, that shows that you are willing to watch something made in the 60's, because it is for your lady friend. A funny, cool and of course sweet story of Holly Golightly will keep you and your baby close and cuddly while you have a good time watching an American classic.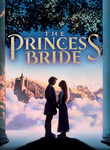 I feel putting this movie on the list is cheating, it is too easy to put The Princess Bride on a Valentines Day list, but there might be someone out there that has not seen it. A love story in the past, with pirates, sword fights, giants, magic, fire swamps and of course True Love. The Princess Bride is a wonderful love story, and one that I have never heard a person ever say they didn't like.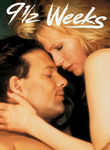 If you are looking for a little bit more adult affair, but at least want some sort of plot. 9 1/2 weeks is that hot forbidden type of movie you are dying to get through, so you can have your own hot forbidden affair as soon as it is over. Or you can always do it during the movie…and after.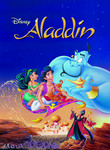 Got the kids, but still want something sweet? Aladdin is my favorite Disney movie, and it also happens to be a very good romantic movie. Comedy, action, amazing animation and a wonderful performance from Robin Williams, makes Aladdin the perfect family selection for Valentine's Day.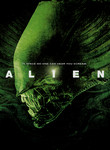 Now why in the hell is Alien on the list? Well this is for the ladies. The single ladies, that are tired of all the Valentine's day stuff. What you have here is a very scary, sci-fi movie. Perhaps the scariest movie of all time. However it is led by a powerful and alone Sigourney Weaver. Screw men, this movie shows what woman can do all by themselves!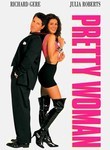 Now I personally hate Julia Roberts. I just can't stand her, and anything she is in, but if my lady wants to watch Pretty Woman on Valentine's day, then that is what she gets. You can gain major points by bringing home Pretty Woman. It seems like every girl in the world thinks it's wonderful. They are happy and you are happy because they are. You can make it through for just 2 hours. Remember if it wasn't for them, you would be sitting alone playing Worlds of Warcraft.